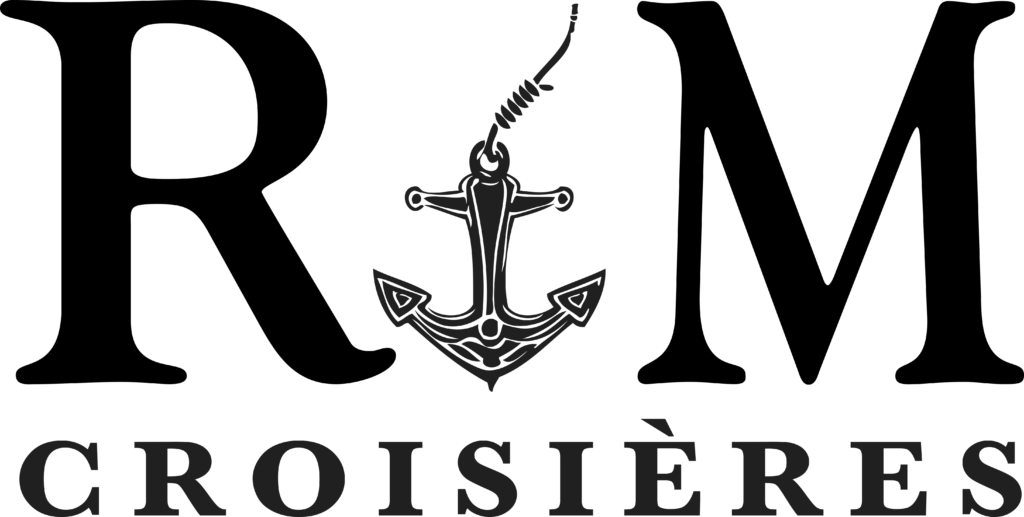 After several years of presence in the Antilles, RM Croisières is distinguished not only by the high quality of its services, but also by the loyalty of its customers, who come from all over the world to sail on comfortable, luxurious and perfectly maintained ships. Join us and share unforgettable moments with your loved ones!
RM Croisières offers you the possibility of renting sailboats with or without crew, departing from our bases in the French West Indies, Martinique and Saint Vincent the Grenadines. RM Croisières:: the experienced crew, based in Martinique and Saint Vincent the Grenadines, can effectively manage maritime navigation and have extensive knowledge of the region. We speak different languages and are ready to meet any wishes you may have by providing high quality personalized service.
Our priority is customer satisfaction.
RM Croisières offers a range of services to make your stay easier and allow you to think only of your vacation.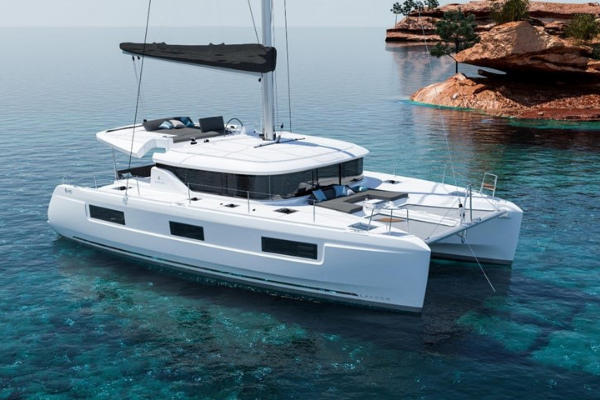 Because your well-being, your comfort and your pleasure is our priority, RM CROISIÈRES is the only rental company to equip all its boats with FULL OPTIONS (AIR CONDITIONING, WATERmaker…) in order to make your navigation as serene as possible.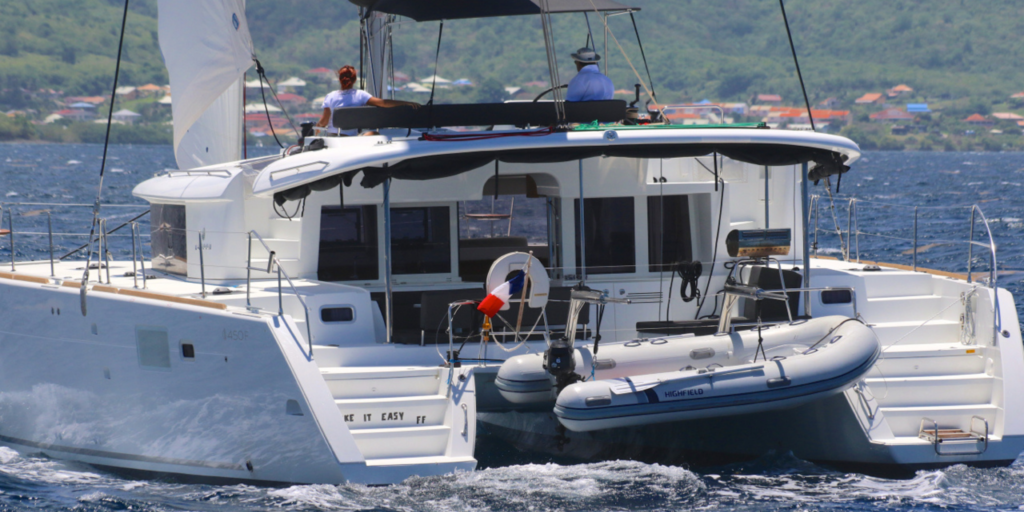 Assistance, Emergency and Security
Because your safety is not to be taken lightly, you will find on each boat what we consider to be essential: self-inflating vests with integrated harness, flashlights and IOR pole without forgetting a VHF and a color GPS plotter. Modern and complete equipment: GPS with navigation software, autopilot, AIS. The energy of the boat comes from generator. All this equipment will allow you to sail serenely with your friends or family.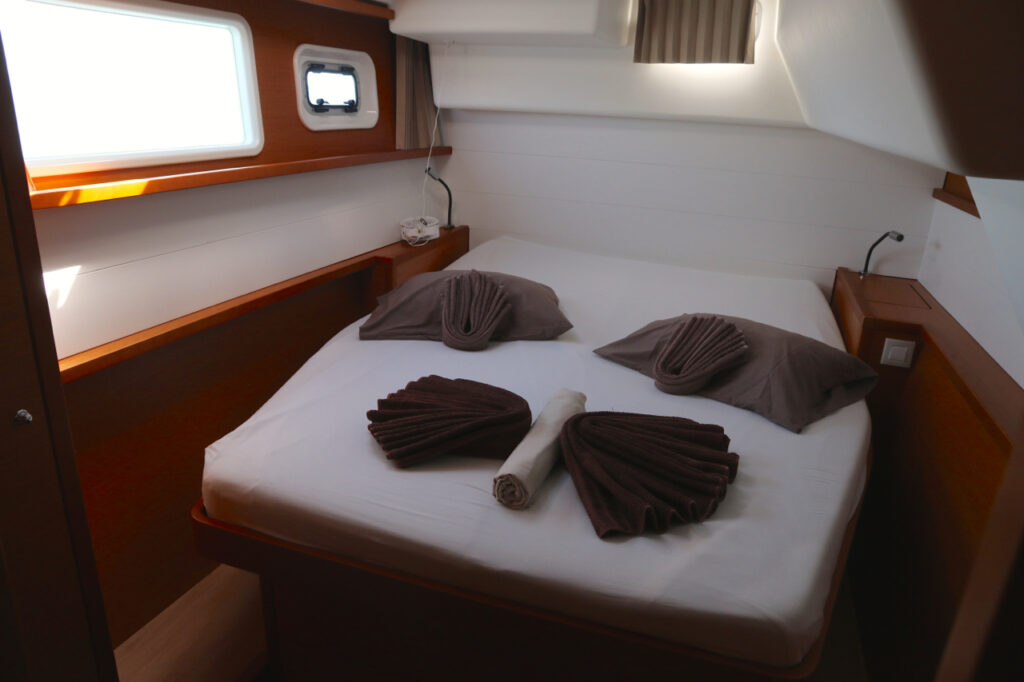 At RM CROISIÈRES, we pay particular attention to the little touches that make the difference. We want you to feel at home immediately, we prepare the beds before your arrival. Concerned about your well-being, the air conditioning and the refrigerator are on when you arrive, all you have to do is put down your suitcases!
An exclusive service to allow you to fully enjoy your stay on our exceptional sailboats.
At RM CROISIÈRES, we offer an exclusive and impeccable service, paying particular attention to the cleanliness of our sailboats.
In order for you to start your navigation in optimal conditions, after each rental we provide a cleaning service for the interior of the boat.
The cleaning fee is mandatory and the price varies according to the size of the boat.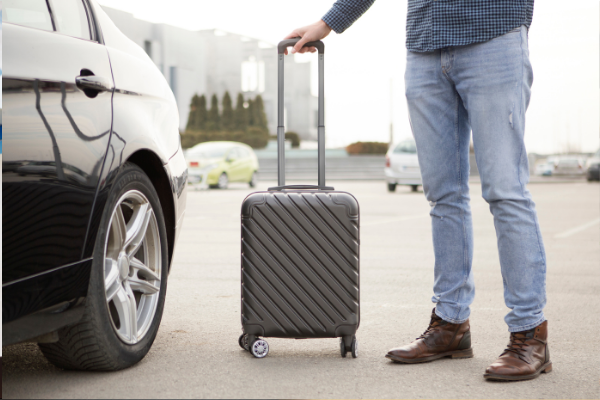 Transfer Airport - Marina
In order to facilitate your arrival, we can organize a transfer (payment to the driver). In case of late arrival, he will take you directly to the boat.
From the airport to the marina
1 to 5 passengers 65 euros
6 passengers or more 13 euros / person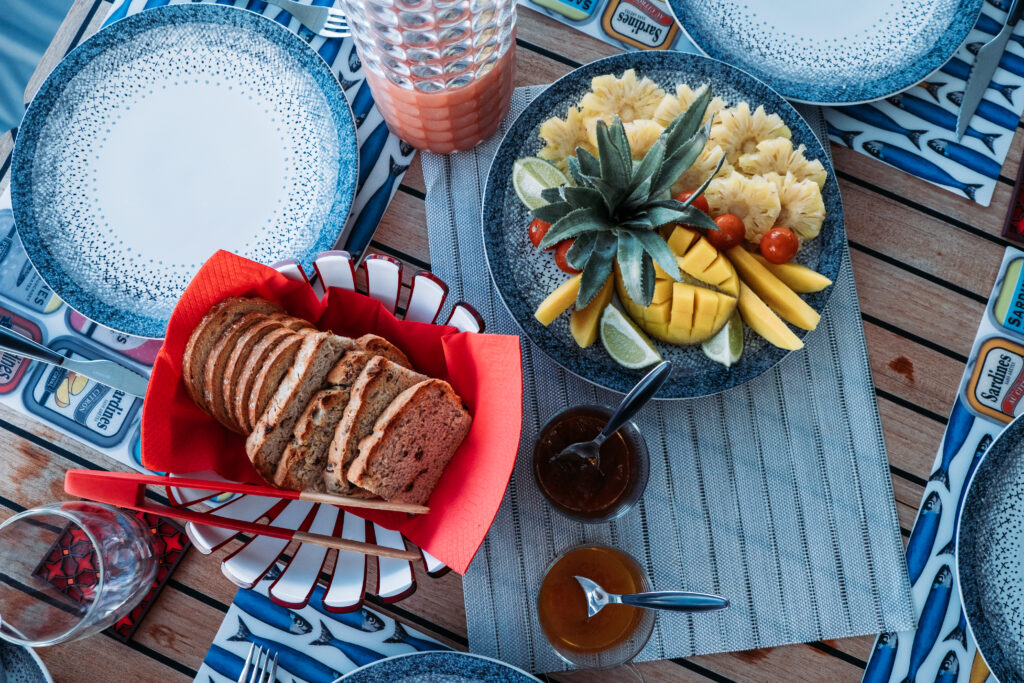 RM CROISIÈRES wants your stay on RM CROISIÈRES sailboats to be an unforgettable experience, we offer many personalized services.
Your arrival …… The boat is ready to welcome you. The beds are made, the household linen at your disposal (towels, kitchen towels). Depending on your arrival time, you will be welcomed by our staff or the boat will be left open. In order to save time, take advantage of the delivery of your supplies on board.
Our office is located near a supermarket.
You can order online, Appro-Zagaya Boat supply online or with: www.sailshop.fr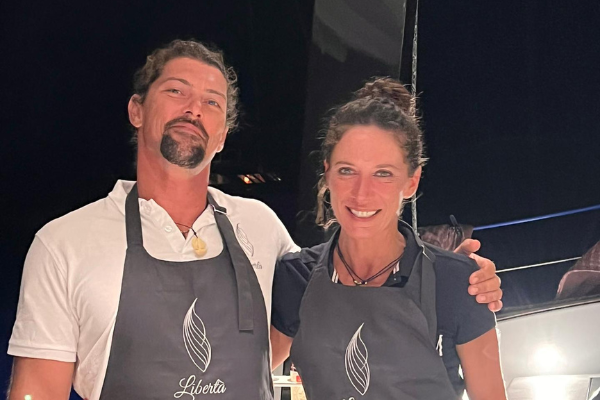 An experienced skipper selected by us will be your guide to finding the most beautiful anchorages. According to your wishes, he will train you in maneuvers and navigation.
Skipper option: €250 incl. VAT / Day + Skipper food (This price may vary depending on your departure base)
Hostess option: €200 incl. VAT / Day + Skipper food (This price may vary depending on your departure base)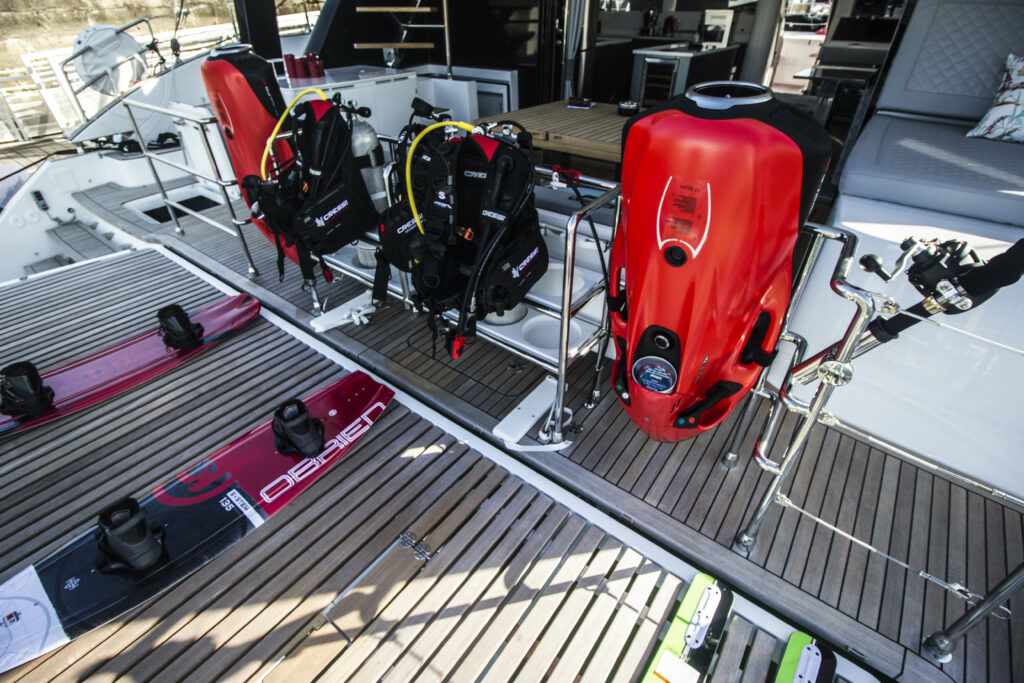 In order to offer you even more pleasure, paddle boards, inflatable kayaks and O'Pen Bic are available as options on all boats in the RM CROISIÈRES fleet. These toys will delight children and adults alike and can easily be accommodated on all our sailboats.
Do not hesitate to book them in advance to go on an adventure and enrich your cruise with enchanting moments with friends or family.
Possibility to reserve paddle-boards, windsurfing boards or kayaks.
Ice available at the marina.
Fishing equipment for rent.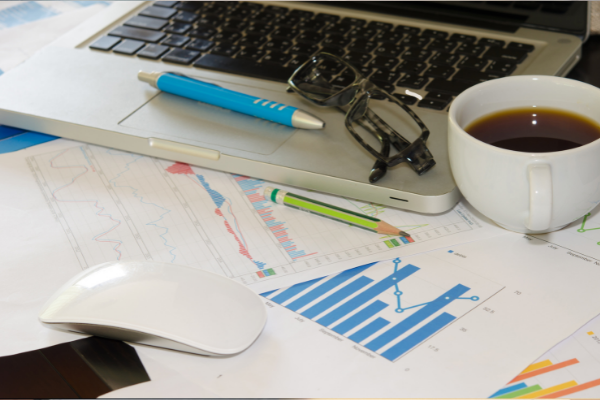 The day after your arrival, the skipper will have to go to the office to obtain the boat's documents in order to be able to carry out customs formalities (open from 7:30 a.m. to 4:30 p.m.).
After making your inventory, our staff will show you the specifics of your boat. Our boats are insured "all risks" for pleasure boating. Deposit before boarding (cash and credit card). If you wish to subscribe to a repurchase of franchise (excess insurance coverage), you will only have to pay 1000 Euros of deposit only. This is compulsory if you hire a skipper: 3% of the rental, 160 Euros minimum.